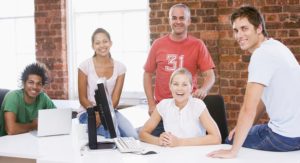 Are you interested in joining a well-established team that is growing? Look no further!
Come work for a trusted and respected bail bonds company in Ohio.
We offer:
Non-liable and liable agent positions available
HIGHLY competitive commission rates, we take pride in paying our agents well. Without you there is no us!
Growth opportunities are available
Round the clock bond approval
Effortless transfer bond assistance
Easy agent turn-ins
Quick power fulfillment
An administrative staff member is always on call to assist you
If you are interested in starting a career with ABC Bail Bonds fill out the form on this page to generate an email that will be sent to hiring staff.